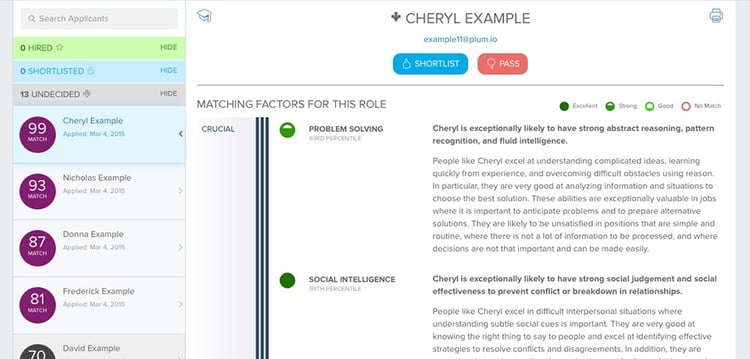 Candidates who are well matched to their positions are more engaged, content with their work, and are far less likely to contribute to turnover. Businesses need to know who their applicants really are before they are hired. Plum helps you determine the behavior and attitudes of candidates and match them to the position.
Plum is designed to work both independently and within your current Applicant Tracking System like greenhouse.io. After job seekers submit their application they are prompted to take the Applicant survey. The hiring manager takes a quick questionnaire to determine the behaviors and traits required for someone to be successful in that role. Plum's algorithm quickly calculate a Match Score shortlisting the top candidates for you.
Request a Demo to see how Plum will work for you.